Don't wait to start your puppy off right! We are here to help you at All That Canine!
Give your puppy a nice foundation with our puppy preschool program. Read more about our Puppy Preschool below.
We have several of our combination packages we recommend for puppies. Email us to find out more: allthatcanine@gmail.com
Puppy Preschool
This program was developed for puppies 8 weeks - 5 months.
We all want a well rounded social dog. This is why it's so important to start our puppies off right. We have a small window of opportunity to socialize our puppies in a safe and positive way. Get the help of knowledgeable trainers to help your puppy during this period. We offer complete enrichment, socialization, and training for your puppies. The more positive experiences your puppy has, the more social, optimistic & confident they grow up to be!
We will help your puppy build confidence, body awareness, self control and focus all while having fun.
What is involved in this program?
Boosting confidence
- Walking and climbing on puppy safe obstacle courses with different surfaces & textures.
- Socializing them to different sounds, novel objects and people.
- Socializing with other puppies through moderated healthy playtime. We make sure no puppies are feeling overwhelmed or overstimulated.
- Getting them used to body handling in a gentle and appropriate way.
Here's just some of the Training they will get while with us:
- We start your puppy off with important games that will help them have more self control, focus, attention and communication.
- We teach your puppy sit and down and apply them to everyday situations like sitting before being pet.
- We work on house training while they are with us and give you ideas and recommendations on how to work on it at home.
- We work on puppy mouthing and how to redirect onto something else. We will also give you some great pointers to help you at home.
- Trading what they have for something else.
- Fun recall games
-Beginning stages of stay
-Settling on a bed
- Teaching them how to go from arousal to calm
- If you wish your puppy to start crate training we will work on that too.
Puppies need breaks and we make sure not to over stimulate your puppy. They will have breaks where they can rest and learn to be calm with something like a stuffed kong, treat dispenser or an appropriate safe chew.
We also offer Full Days of Day School on Monday & Friday. Click here for more information.
The success of the training program depends on our work together as a team. We will do the bulk of the training work, but it will be up to you to be consistent following our instructions at home and you will have a dog that is well on his way to becoming a well behaved member of your family.
Remember...
It's a Paycheck ~ not a bribe..
Rewarding your dog for the behavior you want to see is not a bribe. We believe in positive reinforcement, if we continue to reinforce the behaviors we desire with positive reinforcers such as food/treats, games and toys the behavior becomes second nature to them. Those treats are your dogs pay check, pay up!
Dogs will do more of what the practice.
Pricing
Puppy Preschool runs on Monday, Wednesday & Fridays from 9 am- 12pm.
Drop off between 8:30-9am and pick-up between 12-12:30pm
$75 (plus tax) for 1 day.
$250 (plus tax) for a 4 day package.
$375 (plus tax) for a 6 day package.
Daily verbal report on what your puppy worked on each day, how it went, and how to maintain it.
Handouts and video tutorials on some of the exercises we work on.
Puppy preschool has limited enrollment so we can focus on working with your puppy. Puppies must be 8 weeks or older and be current on vaccines, worming and flea & tick prevention.
*Puppies must be picked up by 12:30pm or there will be a late charge.
* Specialty training, behavioral training may incur additional charges.
Don't delay and sign up now to get your puppy started out right.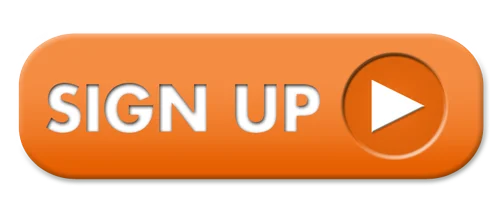 If you would like more information or to set up a consultation before you start email us at allthatcanine@gmail.com or call us at (203)441-3700
Spots are limited to 3 puppies per trainer.
Puppy Preschool fills up fast so it's a good idea to plan ahead before you bring your puppy home.