Day School for Dogs and Puppies
Are you feeling overwhelmed with training your puppy or dog?
All That Canine's Day School can help!
This is not Doggy Daycare. We offer complete enrichment, socialization, and training. You will get faster results in obedience training and have a tired and socialized puppy at the end of the day. Enjoy a well-trained dog without interrupting your busy schedule.
*Please Note: Dogs over 6 months need a consultation or an agreement from a trainer before signing up for Day School.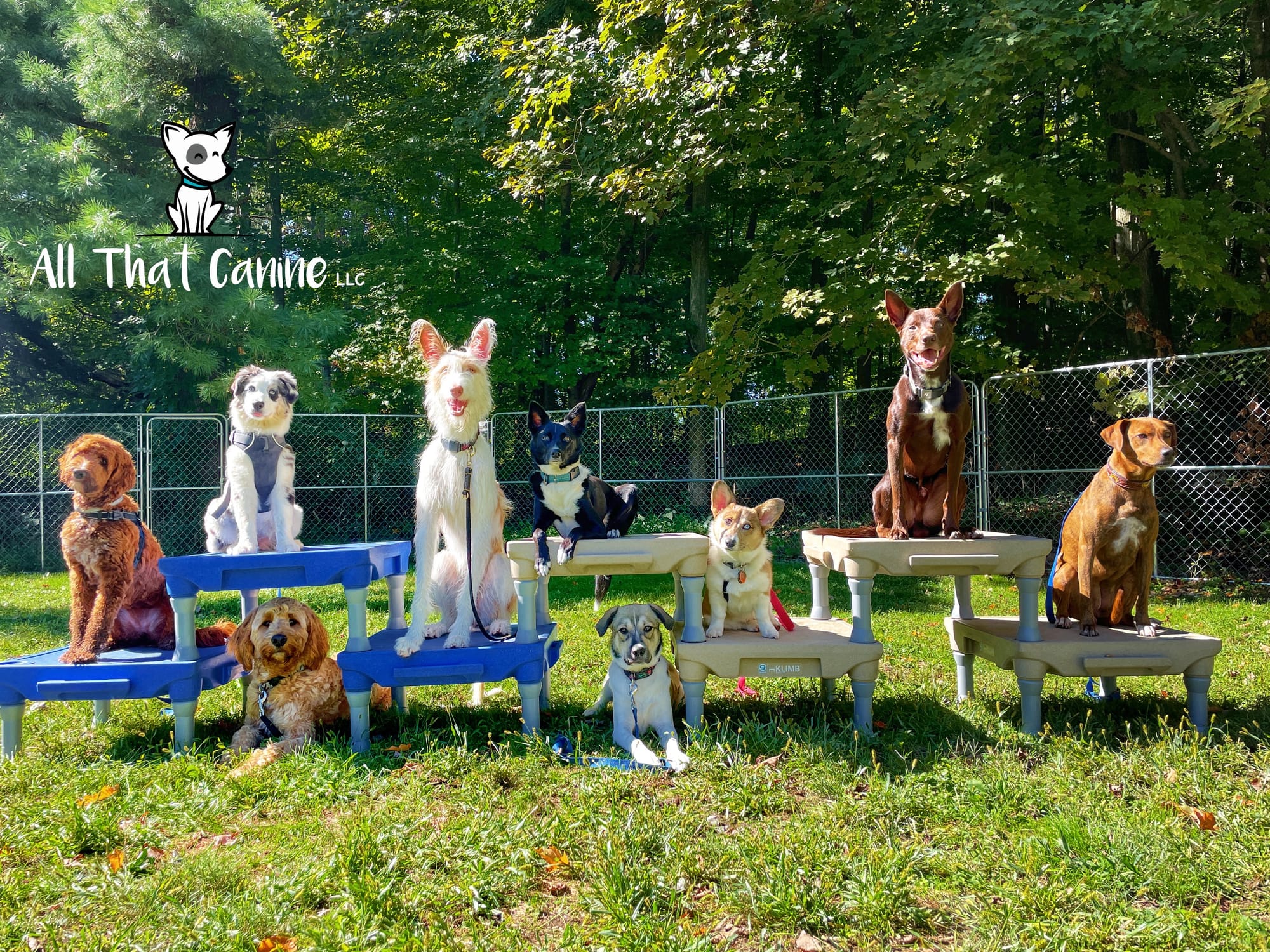 Learning
We can create a program specific to your dog's needs. Here are just a few of the important life skills we work on:
House Training
Crate Training
Polite Greetings
Leash Walking
Come When Called
Sit
Down
Stay
Place (go to a designated place and lay down)
Impulse Control
Leave-its
Skills to Pass the Canine Good Citizen
And more!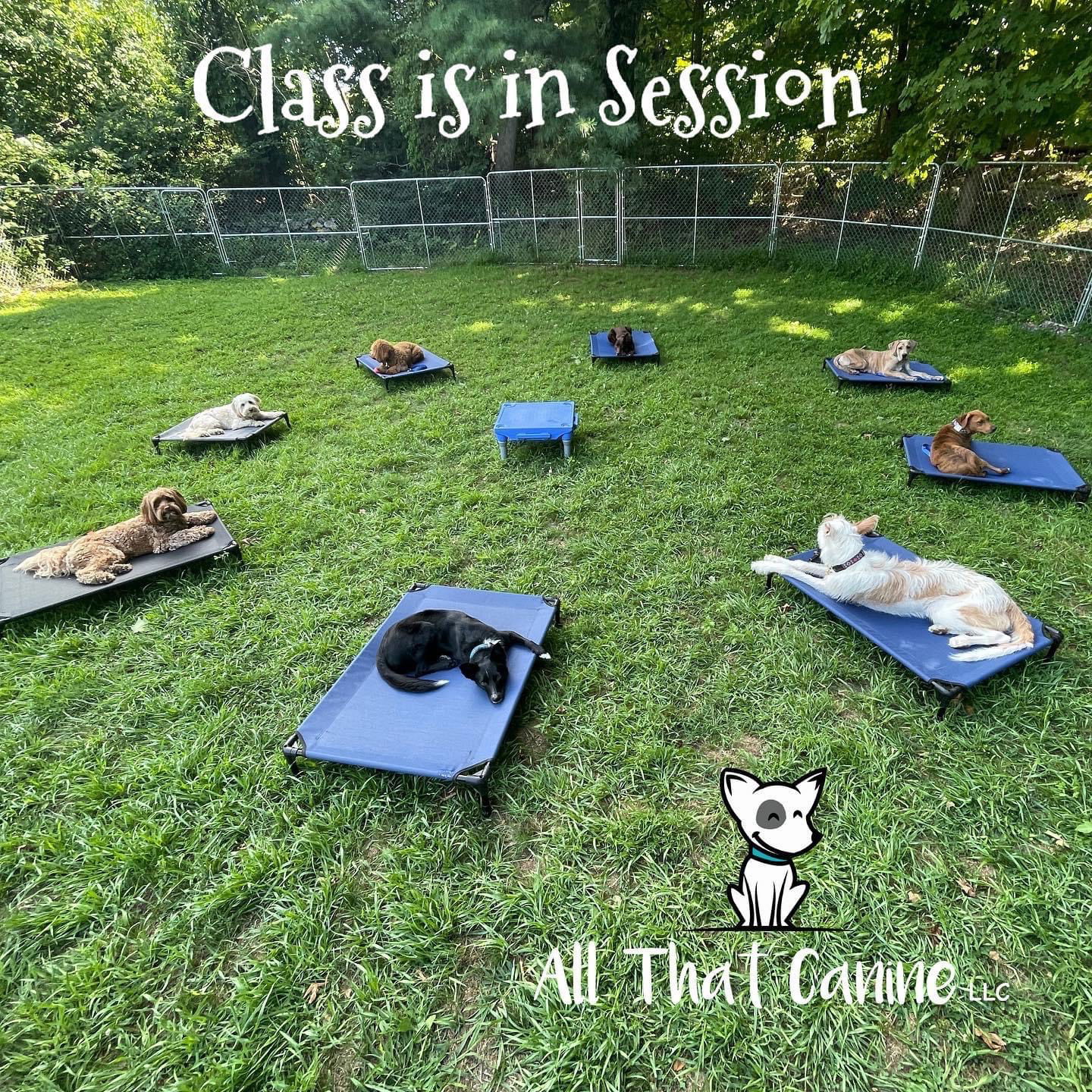 Socializing
We will help build your dog's confidence so they are comfortable and relaxed in the world around them. Some of the ways we socialize your dog:
Listen to different noises
Meet and play with friendly dogs
Meet different strangers
See different objects
Walk on different textures
Practice groomer & veterinary handling
Working through obstacle courses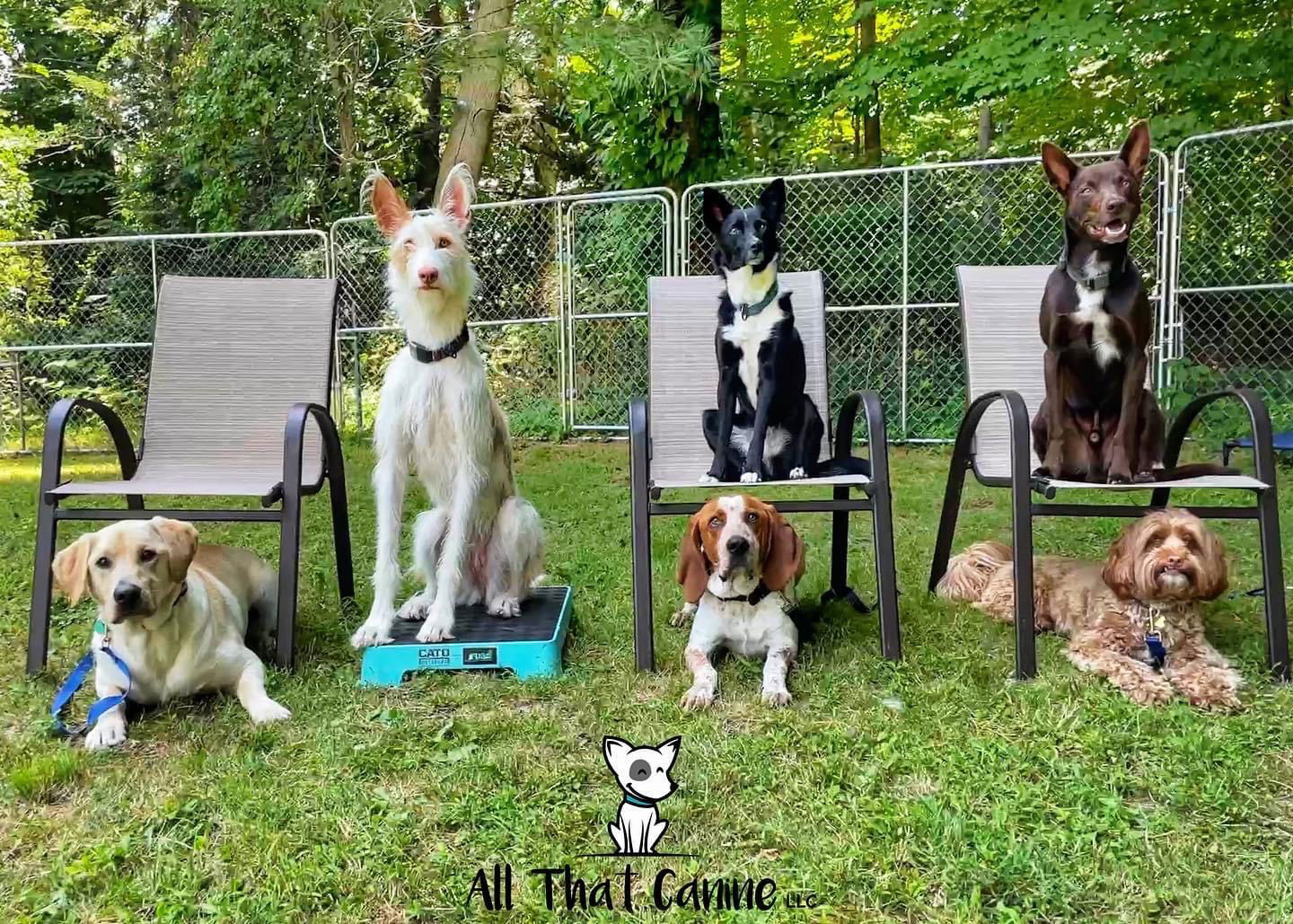 Play
It's not all work and no play! Your dog will have one on one playtime with the trainers and small groups of moderated play with other dogs.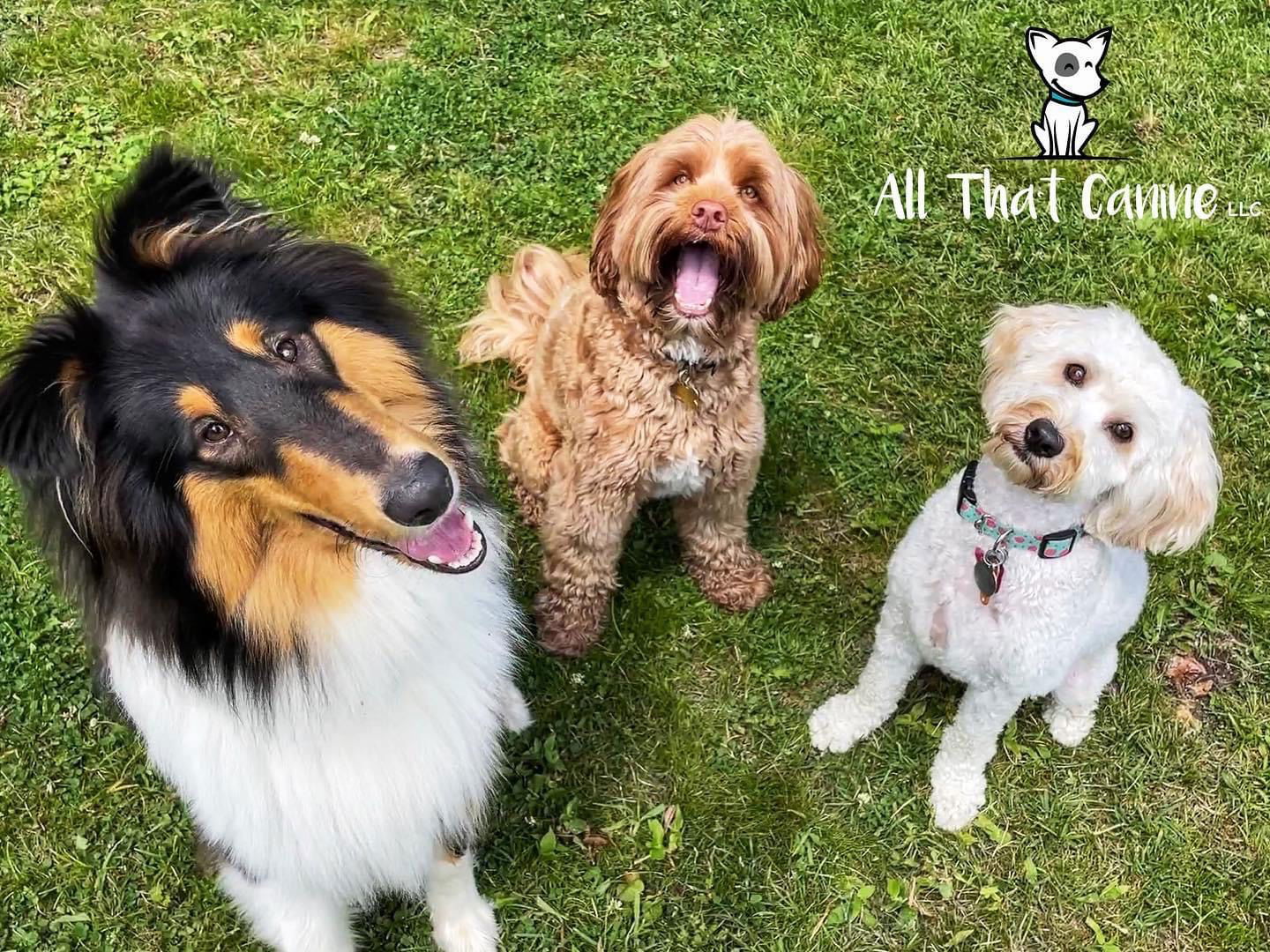 Fitness and canine conditioning programs tailored to your dog
________________________________________
The success of the training program depends on our work together as a team. We will do the bulk of the training work, but it will be up to you to be consistent following our instructions at home and you will have a dog that is well on his way to becoming a well behaved member of your family.
We use treats for training.
It's a Paycheck ~ not a bribe..
Rewarding your dog for the behavior you want to see is not a bribe. We believe in positive reinforcement, if we continue to reinforce the behaviors we desire with positive reinforcers such as food/treats, games and toys the behavior becomes second nature to them.
Those treats are your dogs pay check!
Dogs will do more of what the practice.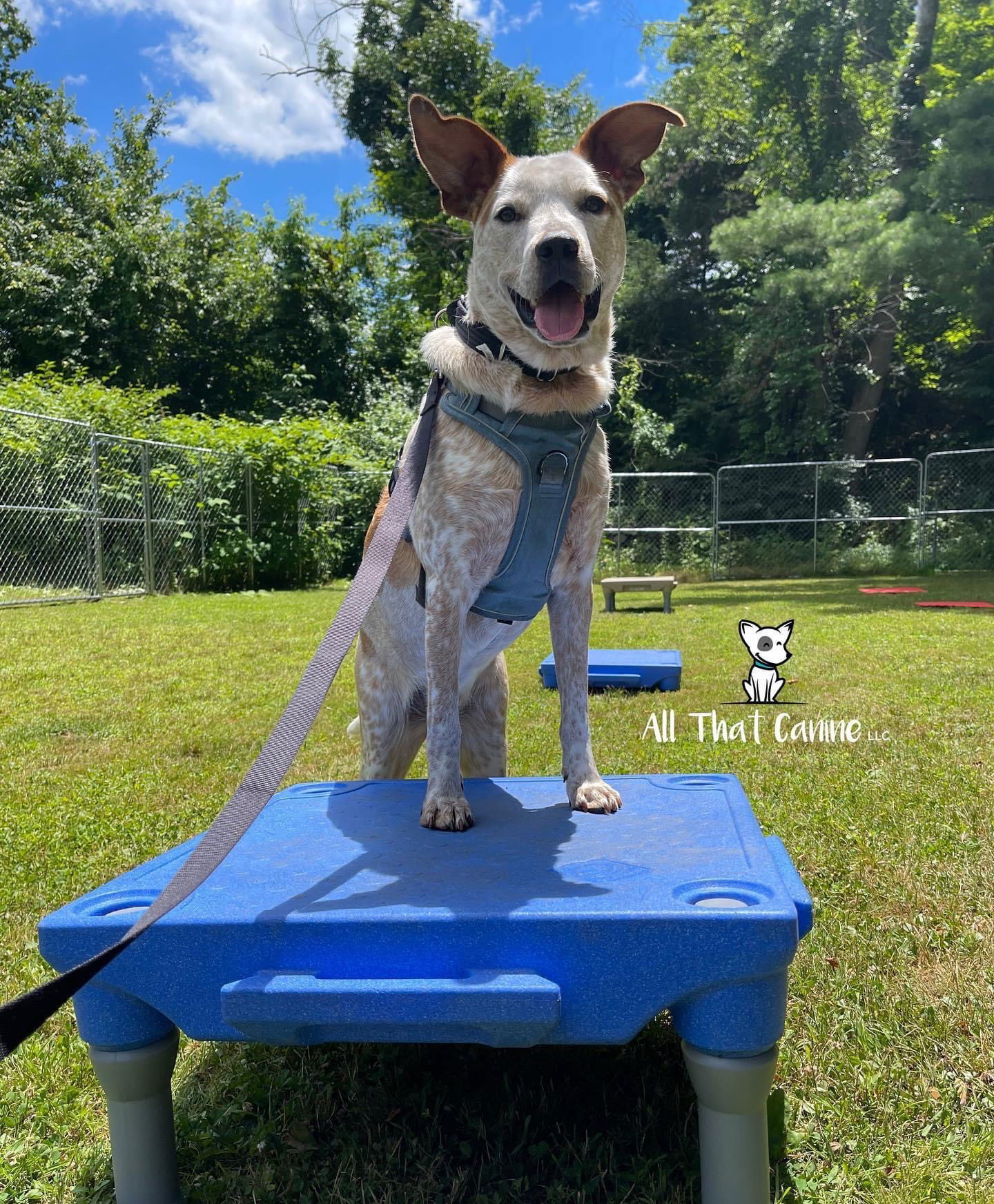 Day School has limited enrollment so we can focus on working with your dog. Dogs must be 8 weeks or older and be current on vaccines and flea & tick prevention.
These days can be used at any time. They do not need to be consecutive days but we suggest at least 1 day every week to get optimal results.
Included in the packages:
Daily verbal report on what your dog worked on each day, how it went, and how to maintain it.
Handouts and video tutorials on certain exercises
If needed, private transfer session to show you how to continue working on the skills we taught your dog.
*Temperament Evaluation is required for dogs over 6 months before registering for day school.
*Dogs must be picked up by 4:30pm for full day or 12:30 for half day or there will be a late charge.
* Specialty training, behavioral training, and public outings may incur additional charges.
Do you have a puppy under 6 months or are you an existing Day School Client? If you answered YES then sign up below.
Pricing:
Full day of Day School runs Wednesday & Friday. Drop off is between 8:30am - 9am and pick - up is between 3:30 - 4:30pm.
We focus on training between 9am - 3pm at our center.




Half days of Day School AM & PM sessions
Monday: AM Session 8:30am- 12:30 pm
Wednesday & Friday: AM or PM Sessions 8:30am- 12:30 pm or 12-4p
Drop off for AM Half Day is between 8:30-9am and pick-up between 12-12:30pm. Drop off for PM Half Day is between 12:00-12:30pm and pick-up between 3:30-4:30pm.




Don't delay sign up now. Spots are limited to 3 dogs per trainer.
Day school fills up fast. We are usually booked out at least 2 weeks.
All That Canine LLC holds a no refund policy as a standard operating policy for all clients. No exceptions.