In our increasingly dog-friendly society, more and more people are bringing their dogs everywhere that the law permits it. Cafés, breweries, wineries, walking trails, outdoor festivals, dog friendly stores and so much more.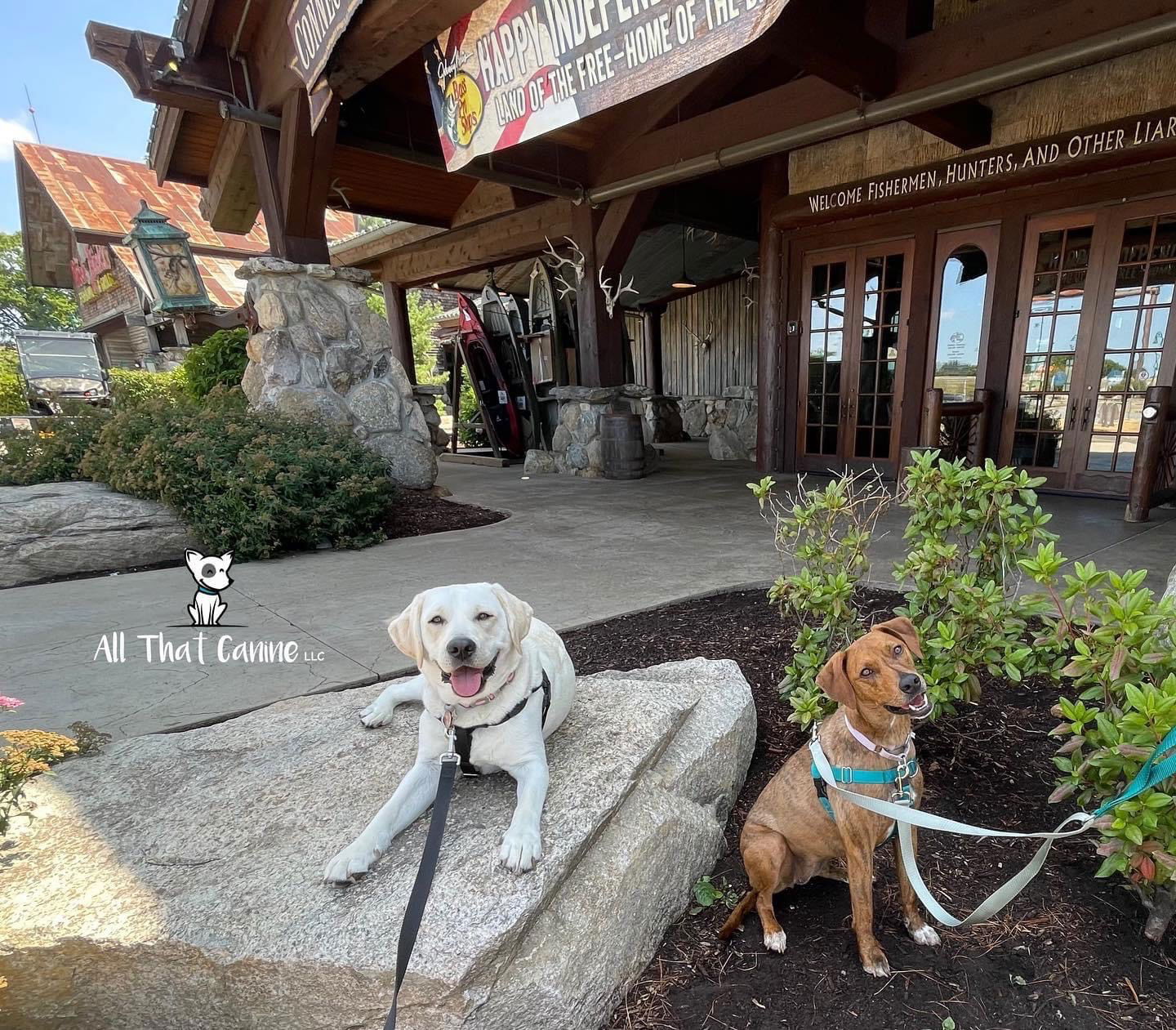 "Real Life Training in the Real World" outings are held in the Monroe and surrounding areas. After being dropped off at our facility in the morning, the instructor will take your dog on daily training outings in various areas. This is terrific socialization for your dog with tons of opportunities for practical application of skills they know from training at home or at our facility.

Your dog will develop positive social skills. The more positive experiences they have when they are young, the more social, optimistic & confident they grow up to be!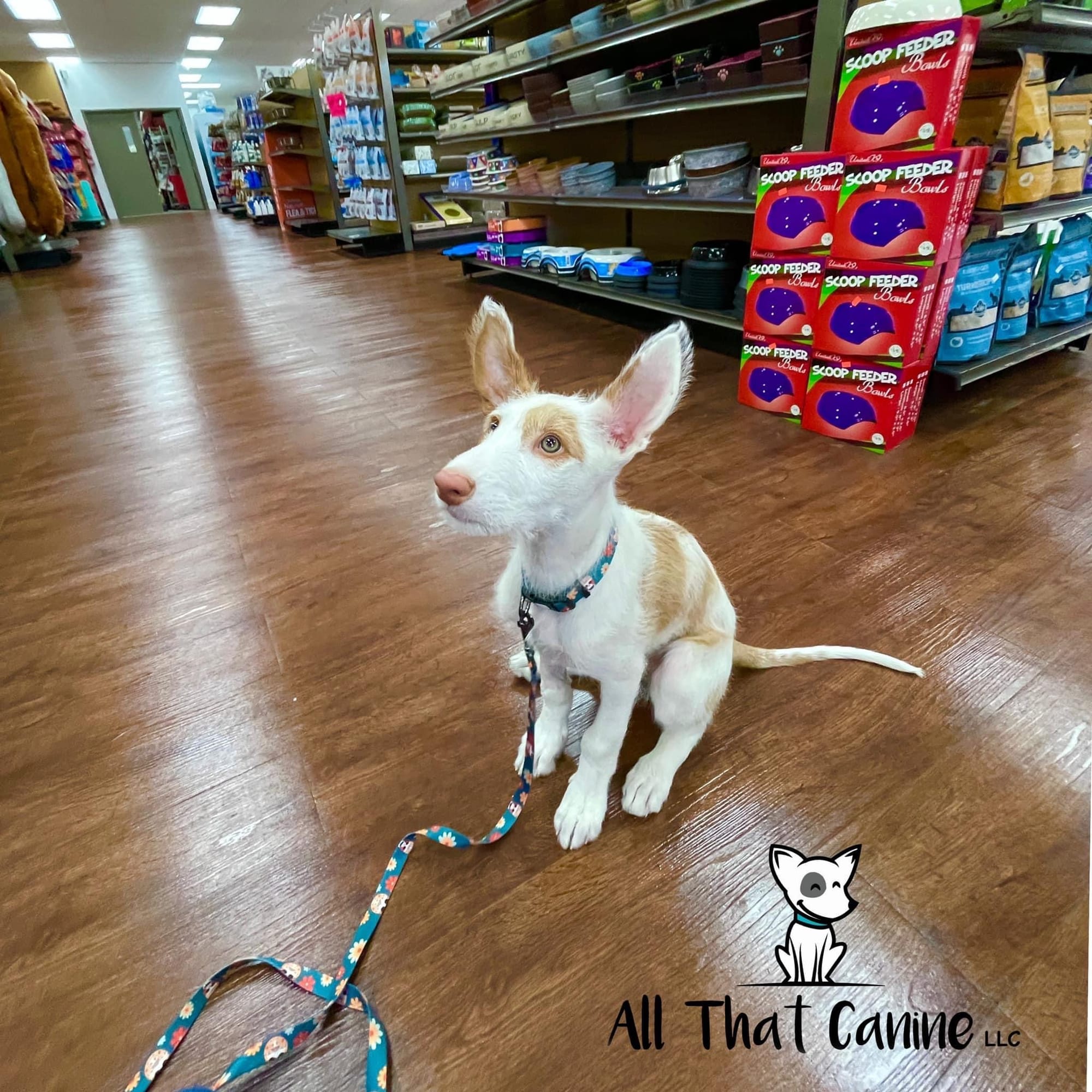 Training in multiple locations is just one way we teach your dog how to behave no matter what the circumstances. Your dog will learn how to show great restraint around exciting things such as people and other dogs.

These opportunities also give us the ability to teach them things like; to walk nicely on leash, not to jump on humans, to settle in all kinds of environments, sit and wait at crosswalks, to get in or out of a vehicle on cue.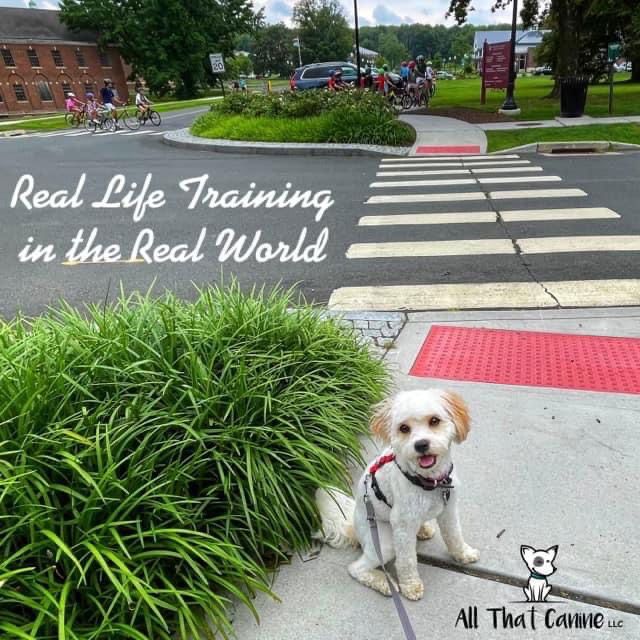 Distraction proofing and teaching a dog how to behave outside of their home environment is necessary if you want the freedom and safety to bring your dog with you places
.
This training is 1 on 1 with a certified professional trainer.
What will my dog get out of this?
Public training with a certified professional trainer in a variation of locations. Some of the skills worked on include:
- Loose leash walking
- Calmness and restraint around exciting things like people, other dogs, traffic and crowds.
- Polite Greetings
- The ability to settle in a busy environment.
- Focus and accountability in distractions.
- Reliability with commands in real life situations.
- sit and wait to cross a road, at doorway entries and getting in and out of the car.
Public training is either Tuesday or Thursday for 4 weeks. Total of 12 hours of one on one training for $800
Drop off is at 8:30am pick up is 12:30pm for a total of 3 hours of training.