Optimistic Puppy Day School Program

Over 50 hours Training Investment: $1,475.00
Puppies are cute but they're also a LOT of work. Our Puppy DaySchool Program is designed to help busy families tackle all the important tasks and training they need to get their new puppy off to a great start!
We all want a well rounded social dog. This is why it's so important to start our puppies off right. We have a small window of opportunity to socialize our puppies in a safe and positive way. Get the help of knowledgeable trainers to help your puppy during this period. We offer complete enrichment, socialization, and training for your puppies. The more positive experiences your puppy has, the more social, optimistic & confident they grow up to be!
Program Includes:
(14) Drop-off Puppy Day School Sessions
Half-day puppy training & socializing held at our training center twice per week for 6 consecutive weeks. This also includes some positive socialization trips to the park or dog friendly store. After each Day School session you'll pick up your tired puppy & receive a video update on their fun day!
(2) Individual Coaching Sessions
Meet one-on-one with your trainer to transfer skills we've started & answer questions. This is a 60 minute scheduled session at our training center at a time convenient for you.
(1) Puppy Training Starter Package (valued at $100)
That's over 50 hours of training time!
The first few months of your puppy's life are a unique time in your puppy's development. During this time it's critical to invest in their lifetime behavioral health, prevent problem behaviors and start good habits. Our Puppy DaySchool Program is designed with this in mind. Enrollment in this program allows our certified trainers to tackle the most important puppy training tasks:
Positive exposure to new experiences to build confidence
Socialization with dogs & people
Behavior problem & aggression prevention exercises
Basic training skills (sit, down, stay, go to bed, leave-it, drop-it & polite walking)
Prep for life skills such as vet visits, grooming & handling
Requirements:
Age: 8-16 weeks at time of program start. We reserve the right to modify the age limit for each enrollment on a case-by-case basis.
Vaccinations: 1st round of vaccinations required at least one week prior to first visit, up-to-date boosters maintained throughout program.
Due to the group nature of class and limitations on space, Puppy Day School sessions works best for consecutive weeks. We are unable to offer make up sessions for any last minute cancellations.
Monday AM session, Tuesday PM session, Wednesday & Friday AM or PM session.
Drop-Off: Am session - 8:30am, PM Session - 12:00pm
Pick-Up: AM session - 12:30pm, PM Session - 4:00pm
In the puppy program we recommend coming 2 times a week. You can pick the days and you have a choice between Am or PM session. You can use your days how you like so if you'd rather come once a week you can do that too. Once you sign up we will schedule your one on one sessions. One on one sessions aren't for you? Ask us how to turn your sessions into more days of Day School instead.
Don't delay, we are usually 2-3 weeks out! Contact us to discuss a start date & program availability or sign up here.
Don't wait to start your puppy off right!
We are here to help you at All That Canine!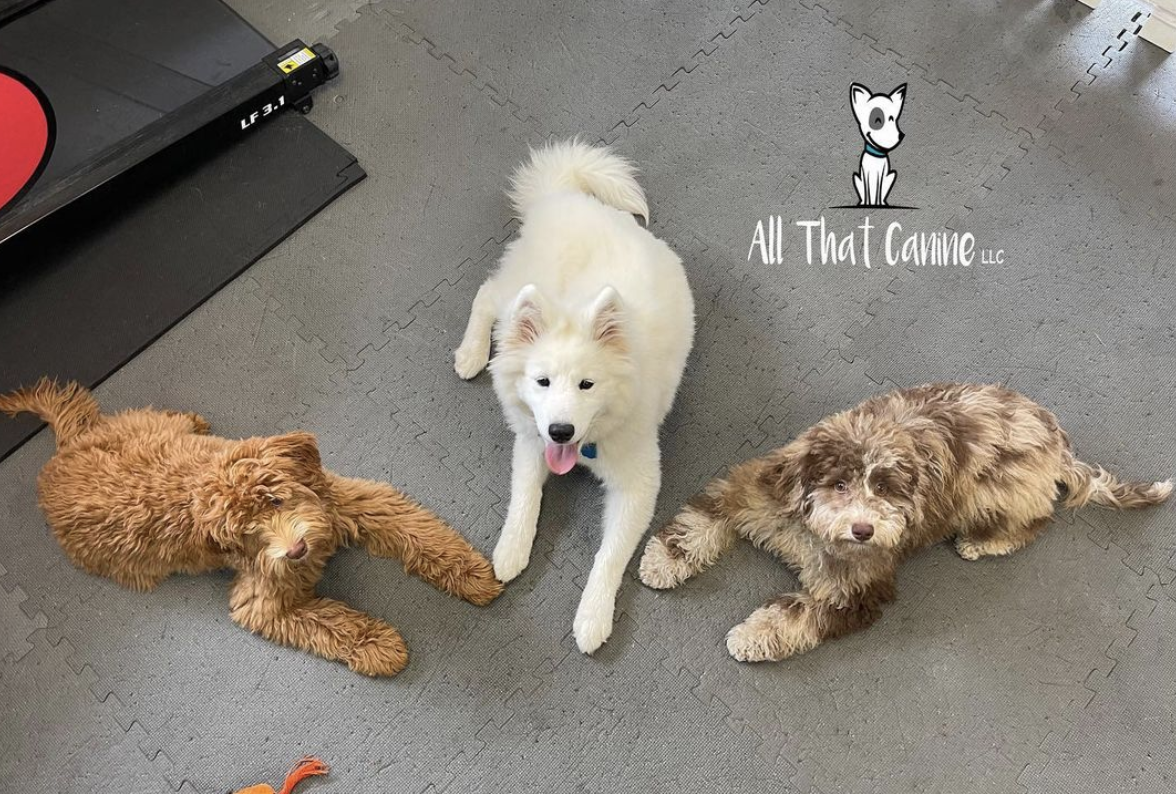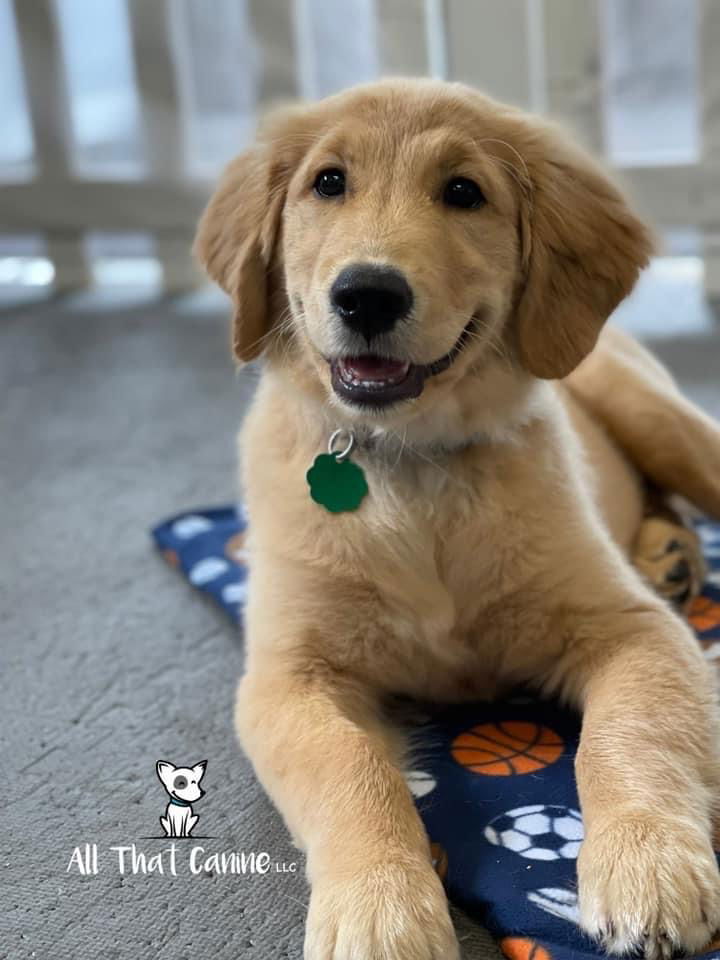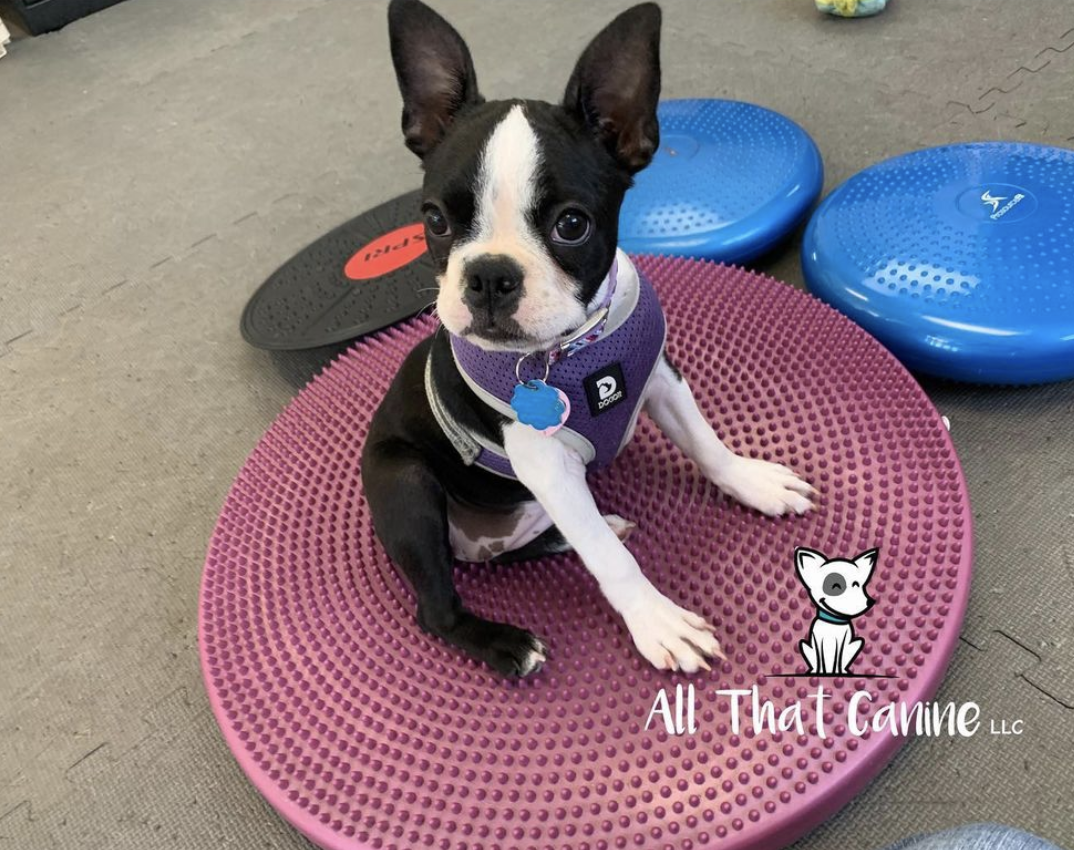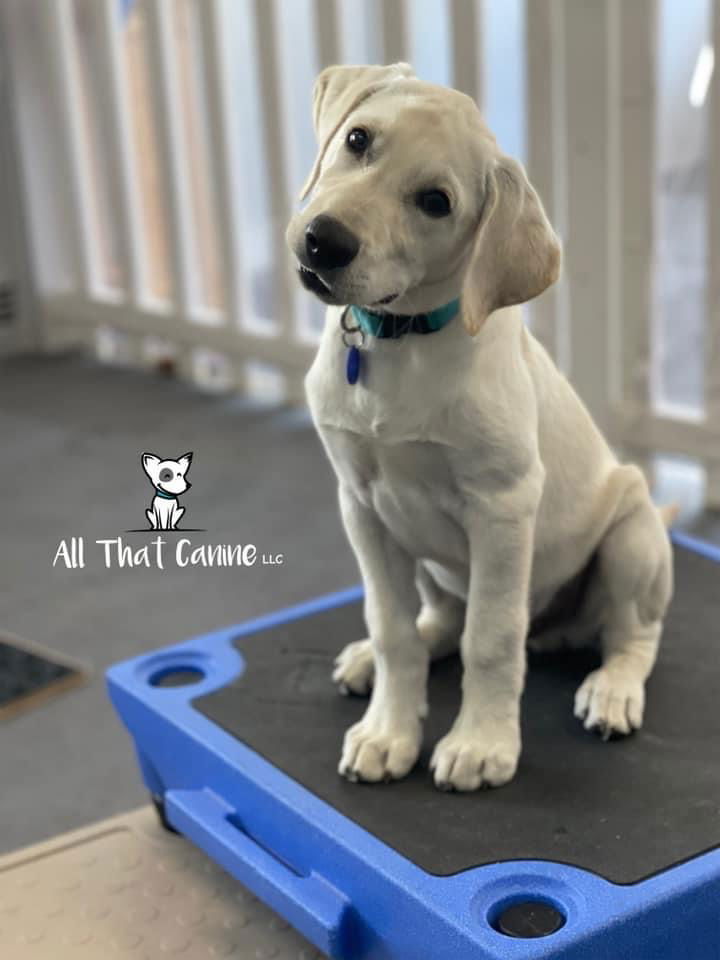 If you would like more information or to set up a consultation before you start email us at allthatcanine@gmail.com or call us at (203)441-3700
Training is ongoing, so what comes next after Puppy Day School Program?
-Real Life Training in the Real World
All That Canine LLC holds a no refund policy as a standard operating policy for all clients. No exceptions.